Lori Galbraith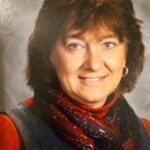 Lori Galbraith loves to be called "Miss Lori"! She is the Growin' Grace Christian Preschool Teacher/Director. Her goal is to promote 'Christian teaching, kindergarten readiness, and fun times'. Lori was instrumental in opening Growin' Grace in 2010 and has served as a member of its Board of Directors since its inception.
Lori has over 30 years of experience teaching preschool, Kindergarten, and first grade. She spent her beginning teaching years at Brookville Nursery School before accepting the position at the Punxsutawney Christian School where she spent 19 years progressing from preschool teacher, to first grade teacher, to administrator.
When asked to share her ideas about the importance of nursery
school and preschool education, Lori explained that "early childhood education forms the bridge between home and school so that the children can be successful in the Kindergarten setting. The Growin' Grace preschool experience will ease the separation from home to school because I really promote parent involvement. I have an open-door policy. It is a way to give the children some hours away from home in an educational setting." Miss Lori added that she is very invested in each child and will do everything she can to prepare them to be lifelong learners. She said that the students will learn letters, numbers, colors, and everything that is important for pre-kindergarten. Lori also explained that her students will experience all the skills and concepts necessary for Kindergarten but in a fun way.
Lori sums up her commitment to early childhood education. "I have been involved in Christian education for 30 years. At Growin' Grace we have daily Bible lessons. But more importantly, I work with the kids in a very loving manner using Christian values."
Kayla Troutman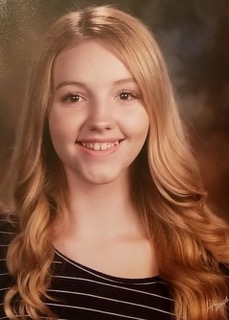 Kayla Troutman, Growin' Grace Teacher Aide, is a 2019 graduate of Punxsutawney Christian School. She is currently pursuing her degree in Early Childhood Education through Arizona State University. Kayla has worked with children at her church and school in many capacities over the last six years, including the church nursery, nighttime children's program, and preschool. Kayla enjoys educating and socializing with the preschoolers.