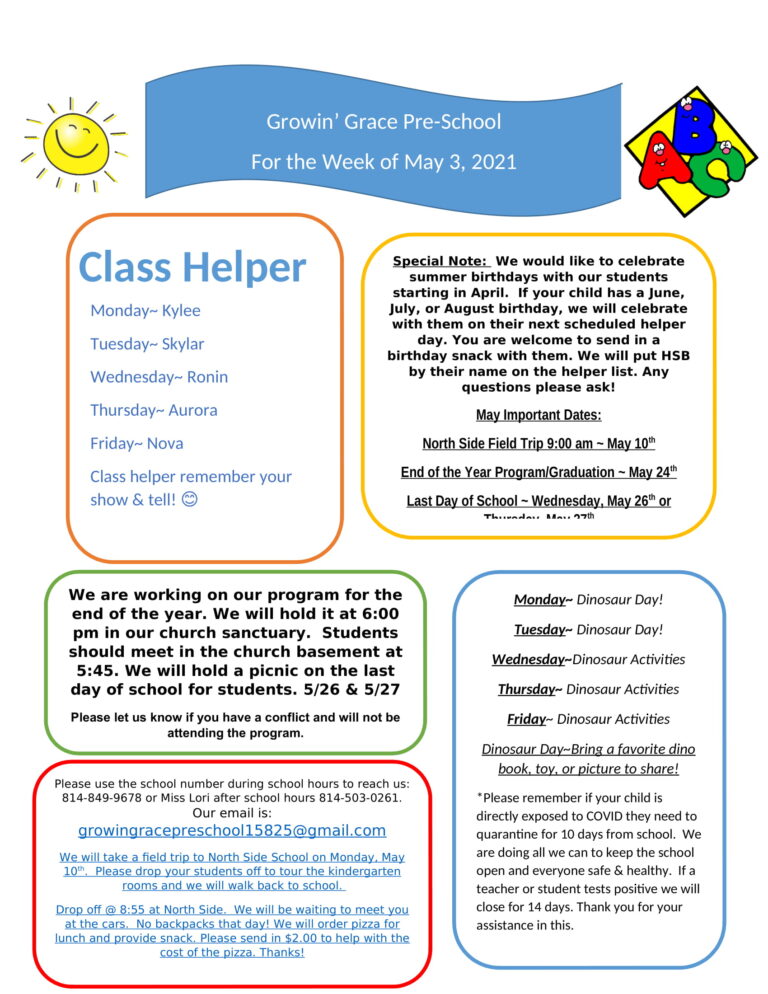 PRESCHOOL ANNOUNCEMENTS
SCHEDULE
Preschool begins the first week after Labor Day and ends the week before Memorial Day. Our preschool follows the calendar of the Brookville Area School District for holidays, snow days, and vacation days.
FACEBOOK
Special announcements are also posted on Growin' Grace's Facebook Page.
COVID GUIDELINES
We follow the CDC recommended guidelines.